Op dinsdag 11 oktober organiseert Elvy een interessant webinar.
Tijd & duur: 09:30 – 10:30 uur
Verwerk jij je kosten- en goederenfacturen al optimaal? Vaak is er ruimte voor verbetering. Of jouw leverancier deze nu als papier, als PDF of als e-factuur (UBL/XML) verzendt, Elvy zorgt ervoor dat je factuurverwerkingsproces op orde is! Van het inlezen tot het boeken en van het archiveren tot het fiatteren. Maak kort kennis tijdens het gratis webinar 'Elvy Factuurverwerking met KCS Wholesale', waarin we de mogelijkheden demonstreren.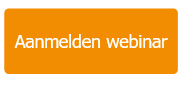 Tip: Ben je verhinderd, maar toch nieuwsgierig? Alle aanmeldingen ontvangen de opname na afloop!
Enkele voordelen van Elvy
We geven je alvast een klein voorproefje van enkele voordelen:
Real-time integratie met KCS Wholesale
Volledig digitaal facturenarchief in KCS Wholesale en Elvy
Matchen van goederenfacturen m.b.v. 3-way matching
Uitgebreide mogelijkheden voor het fiatteren van facturen
Prijsmodel is onbeperkt in het aantal documenten en administraties
De homepage van Elvy met KCS Wholesale
Lees hier het verhaal van een zeer tevreden gebruiker.